BoardOnTrack is the Online Governance Management Software Built for Charter School Boards
BoardOnTrack is the intuitive, easy-to-use, all-in-one online board management platform for every public charter school board.
Help your board deliver exceptional results.
Boost board engagement and accountability, simplify board member recruiting, measure your board's performance, strengthen your board-CEO partnership, and comply with open meeting laws easily.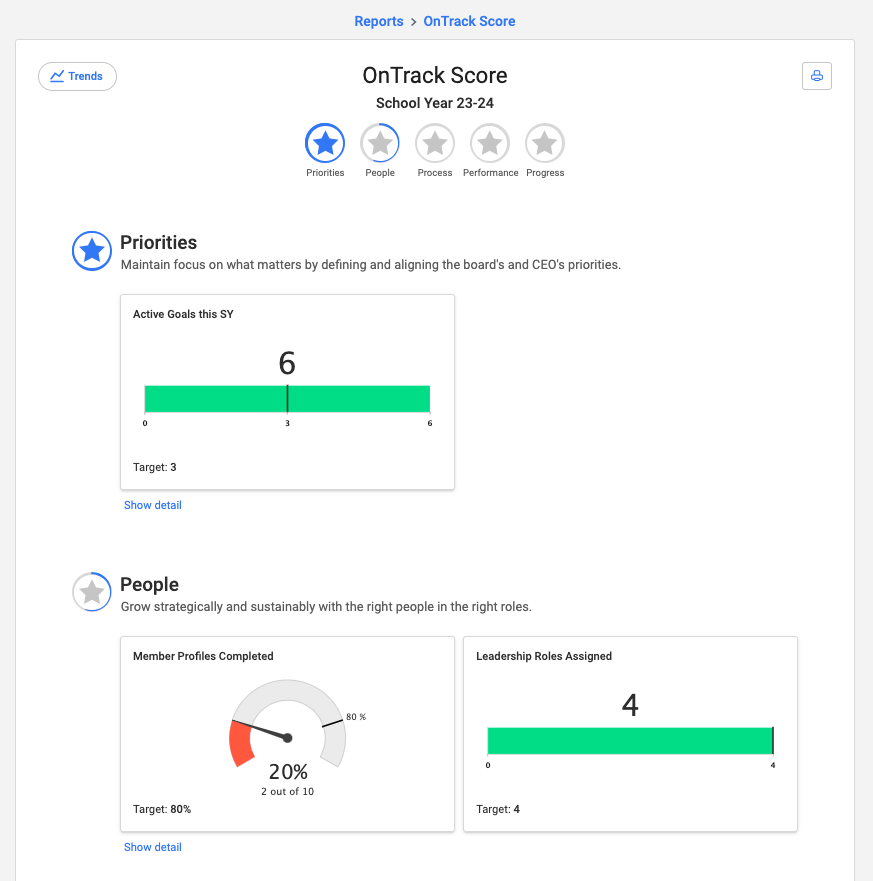 Measure Your Board's Performance
Is your board on track? Get data-driven confirmation that your board is functioning at the highest level — with your Priorities, People, Process, Progress, and Performance all on target.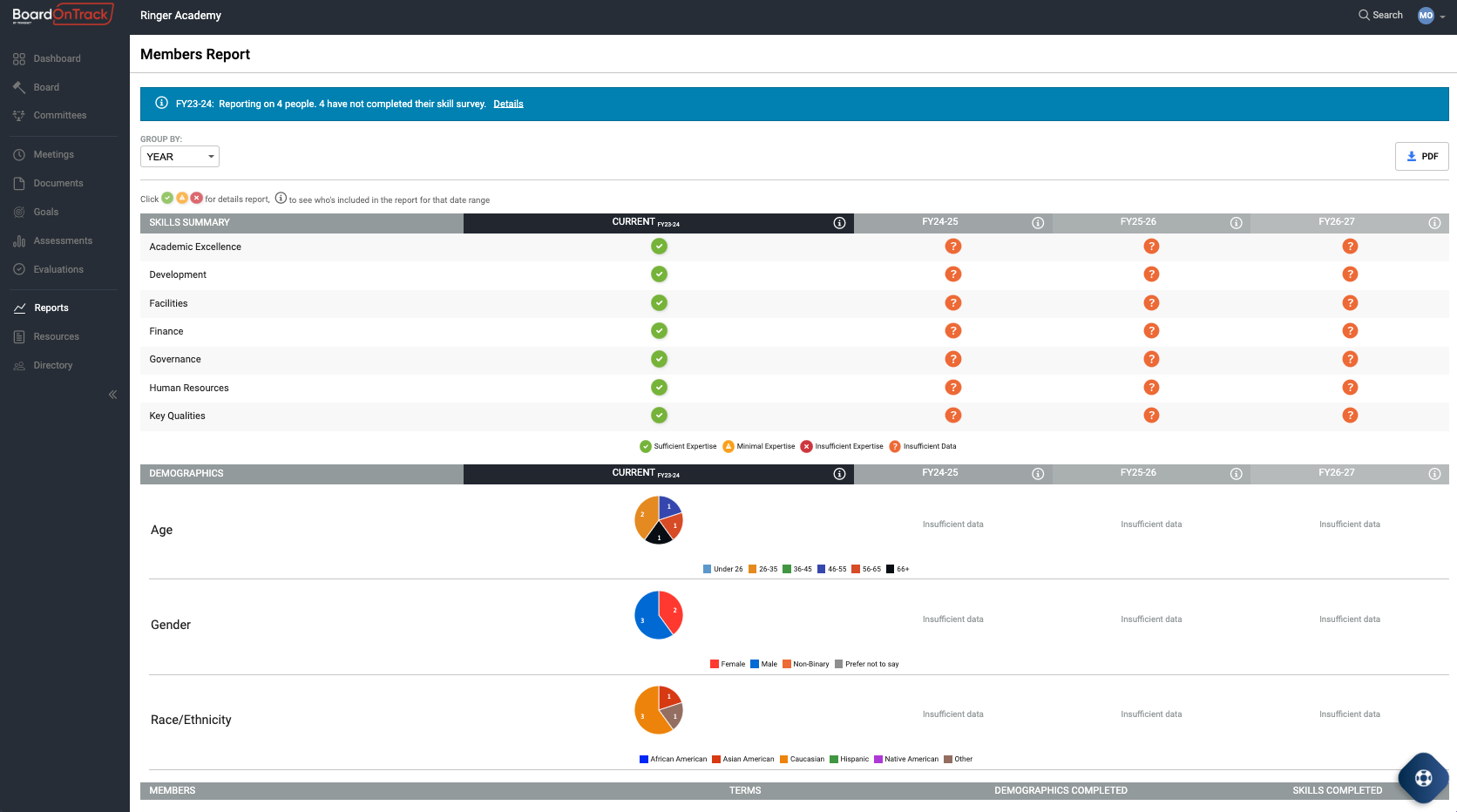 Recruit Board Members
See your board's recruiting needs, tabulated and quantified for you and made visible at a glance in a three-year recruiting roadmap.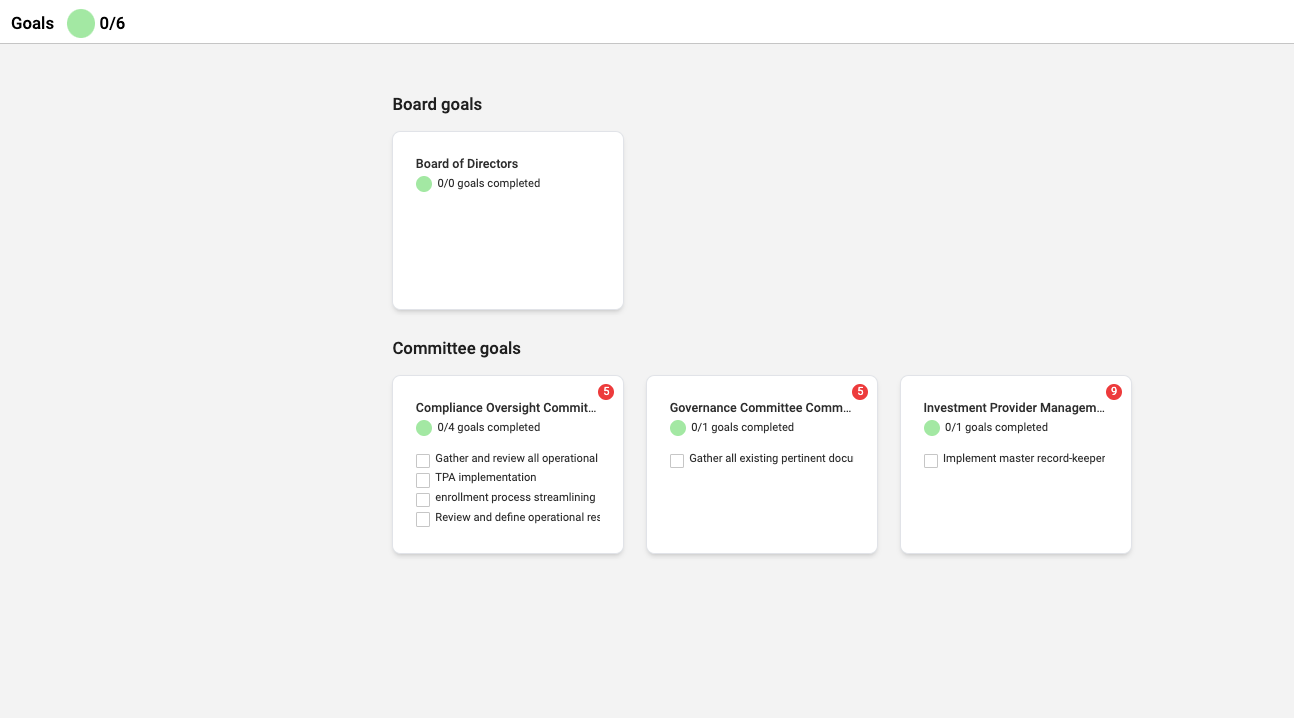 Boost Board Goals and Accountability
Establish each committee's goals, assign tasks to trustees or key players, and track your progress towards meeting those goals.
Evaluate Your Charter School CEO Effectively
Guided by built-in tools, run an annual CEO support & evaluation process that your board feels confident in, and your CEO looks forward to receiving again and again.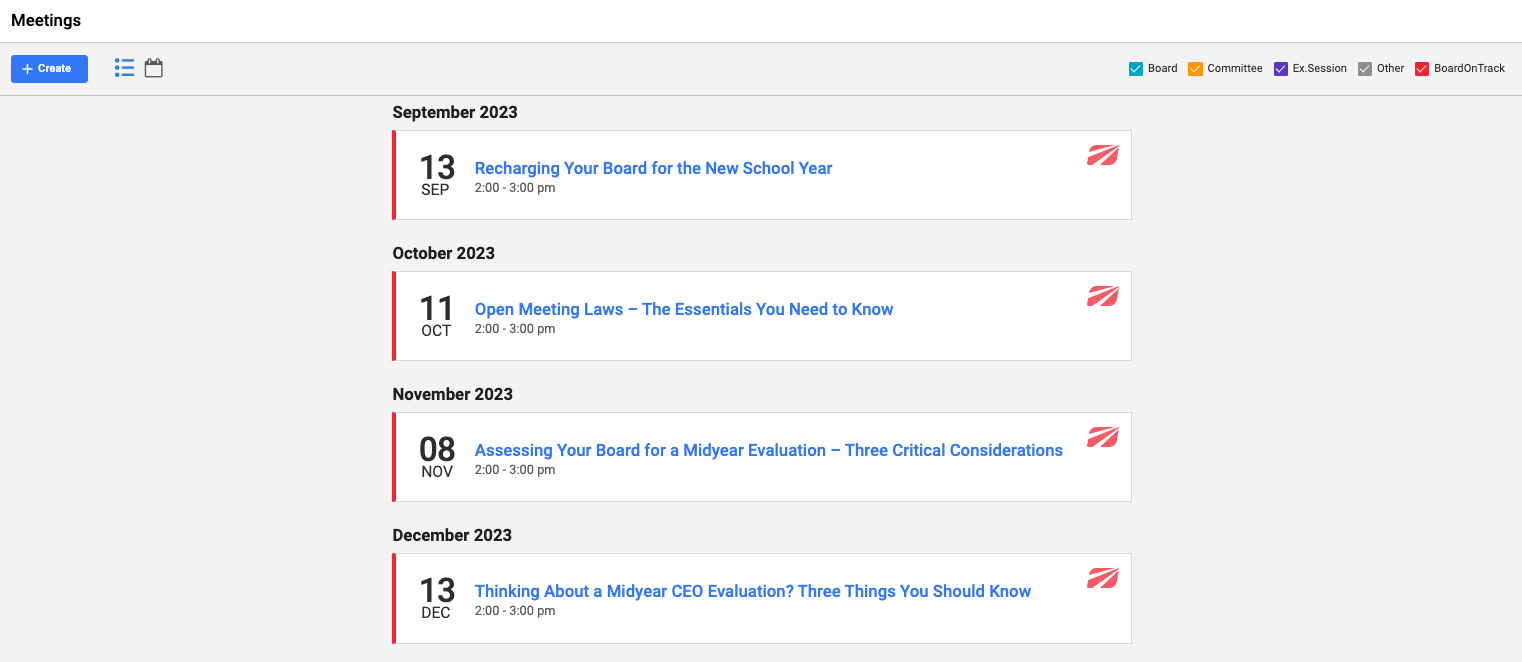 Easily Comply With Open Meeting Laws
With the click of a button, post your agendas and minutes on time, every time, straight to your website. This is open meeting law compliance for the modern public charter school board. And it works for any charter school, in any state.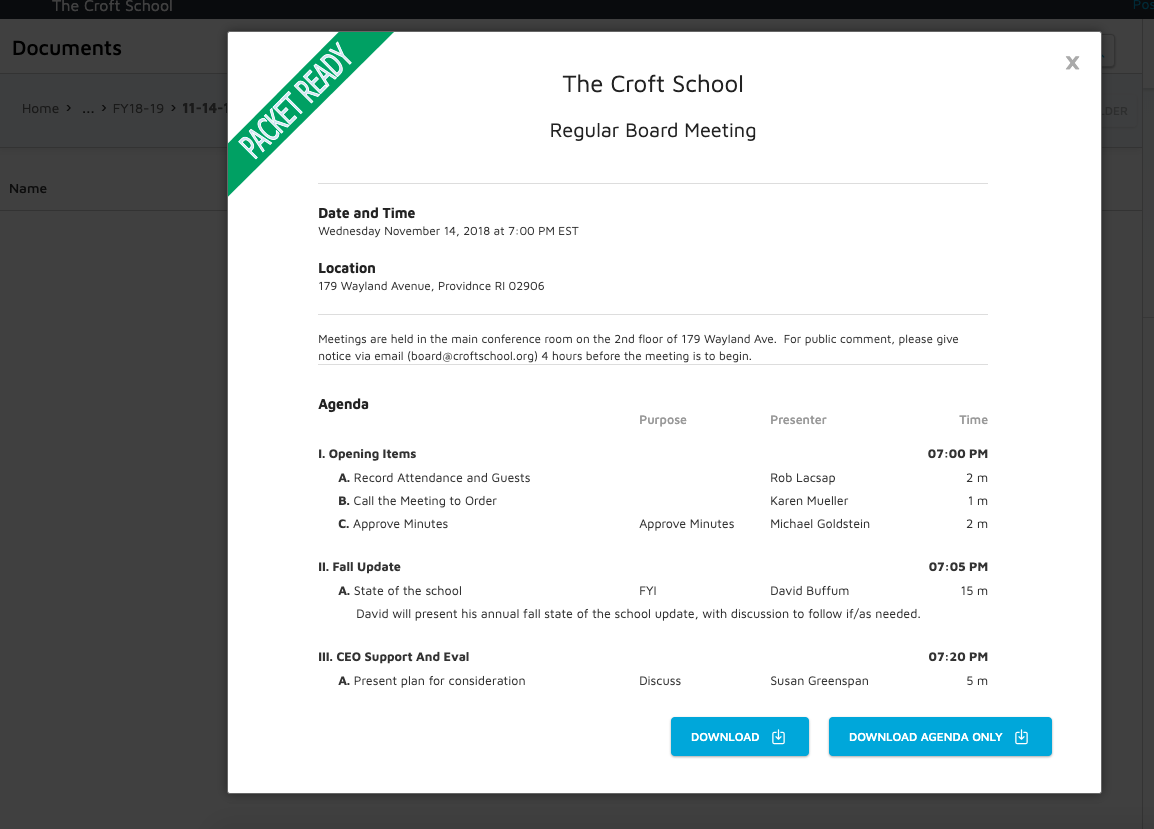 Run Better Board Meetings
BoardOnTrack is a revolutionary group collaboration tool; built for an environment where regulations limit collaboration.
Build agendas easily off of past agendas, saving time and maintaining focus. Take meeting minutes in real time, distribute for approval, and ensure everyone can access them before the next meeting.
Store all of your board's documents, and let the platform organize it all for you. Each team member can only see the documents they have permission to see. Our system keeps you in the know without any clutter.