Assess your board's capabilities -- as well as each individual trustee.
Most boards say they're pretty good. But…compared to what? How do you know? And how do you know how to get any better?
Your trustees are volunteers. To keep them engaged, you need a way for them to know they're doing a good job.
And create entry points for difficult conversations when they're not delivering what you need.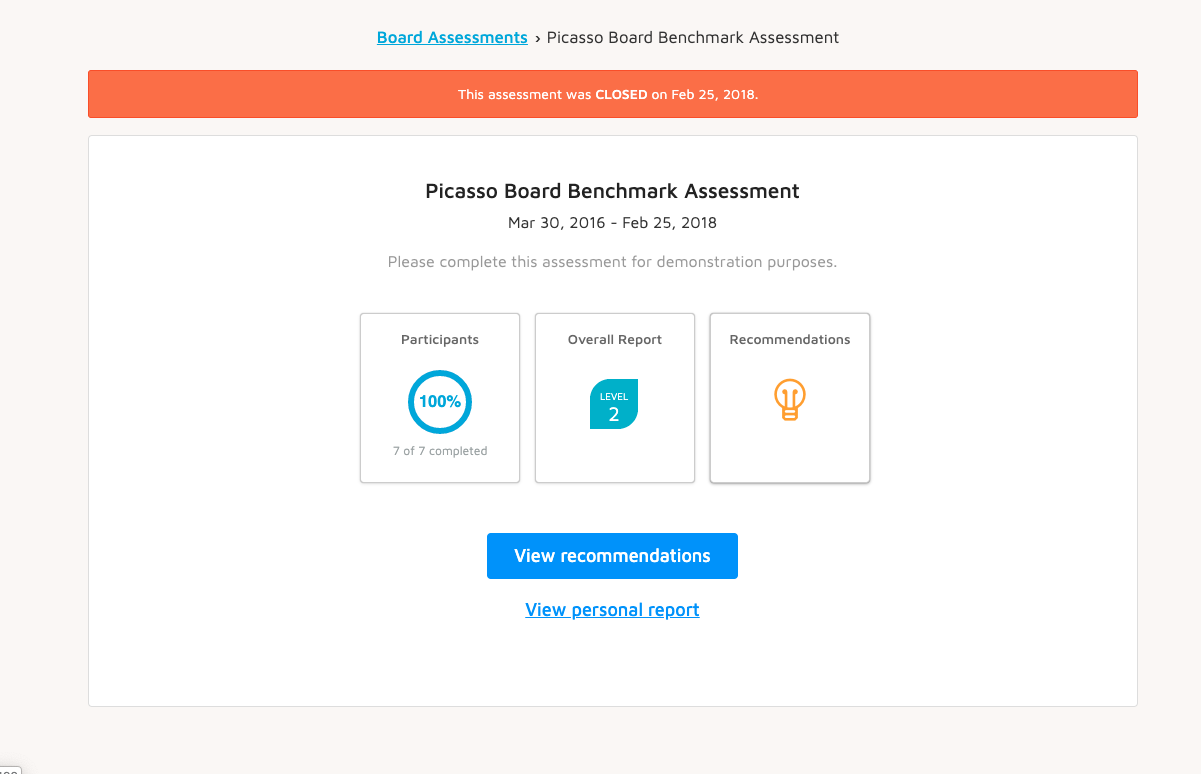 What if you had actionable, real-time data about your board?
Imagine data that shows your trustees' strengths and areas to improve. Along with simple, effective on demand professional development and tools to help them improve.
We've measured what people thought was immeasurable — your board's performance, progress, processes, and more.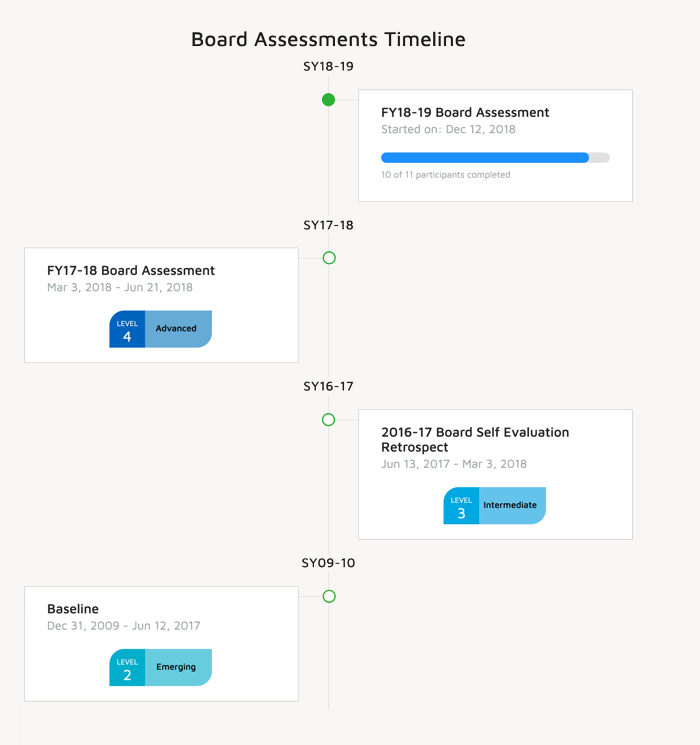 Understand how your board is performing, year over year.
Your assessments get more valuable each year, as you build a timeline of board performance metrics.
Plus, you can use your data to set board goals for the year — including professional development for your trustees.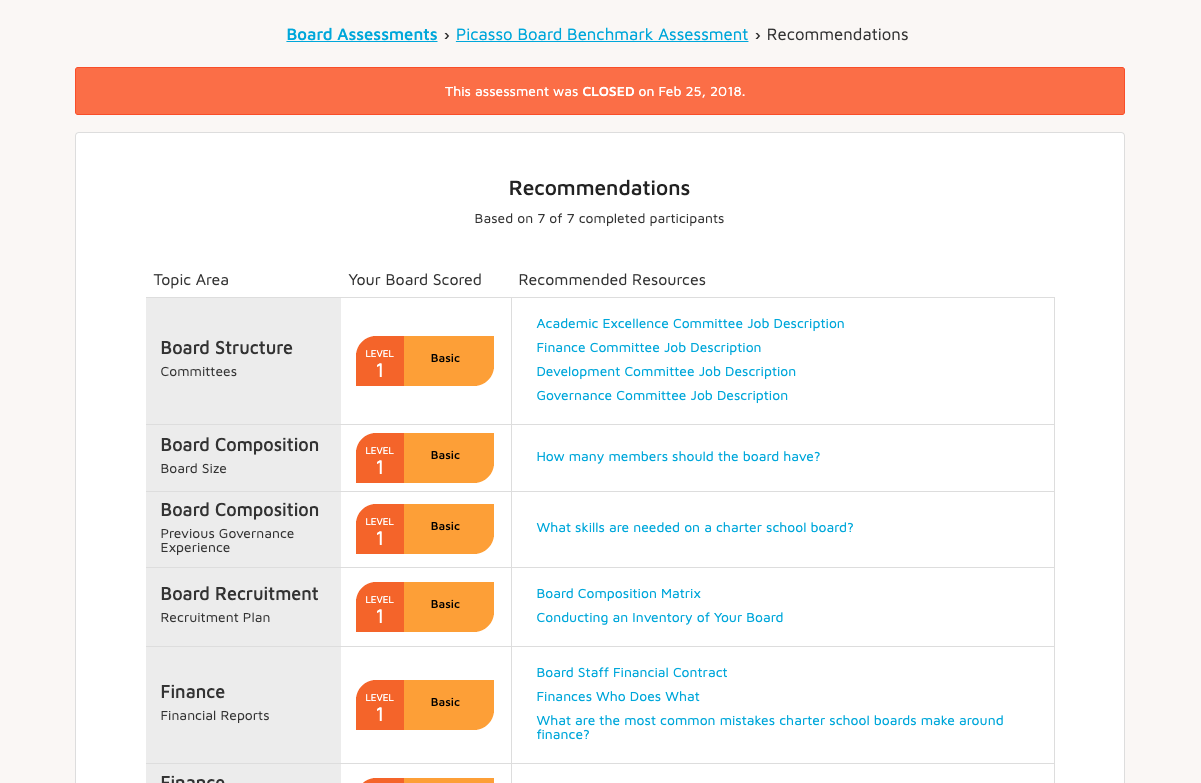 Knowledge + Action = Results
For every element of board performance, get actionable recommendations to begin strengthening your board today.
Our best practices are built on the knowledge of the hundreds of boards using BoardOnTrack, plus the experience of our founder, Marci Cornell-Feist, recognized national expert on charter board governance.