Data-driven charter school governance
You use data to improve in every aspect of your charter schools — from academic performance to staff retention. Why not in governance?
BoardOnTrack empowers you to combine proven good processes with data-driven decisions.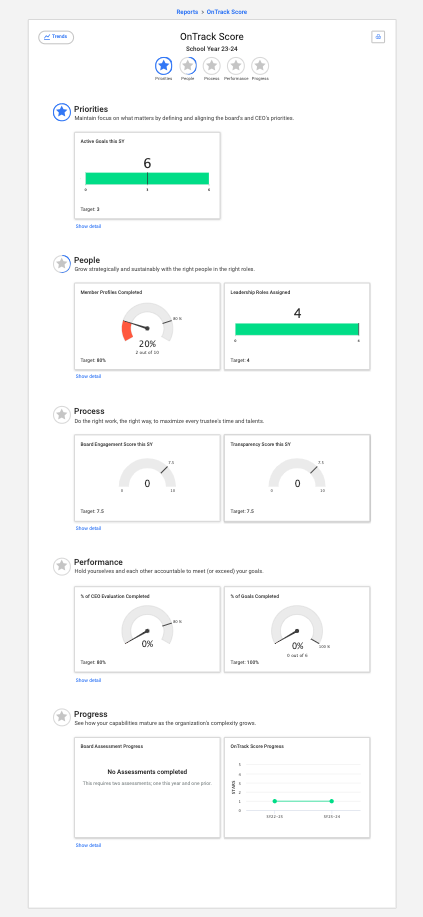 Introducing the OnTrack Score by BoardOnTrack
The OnTrack Score is the only data-driven indicator of your board's performance and capabilities.
Having worked with hundreds of boards nationwide, we've proven what makes an exceptional charter school board.
It takes functioning at the highest level in five key areas — Priorities, People, Process, Performance, and Progress — and what you need to do to improve.
And we've built the OnTrack Score to show you exactly where you stand in each of the key elements, and what you can do to strengthen your board today.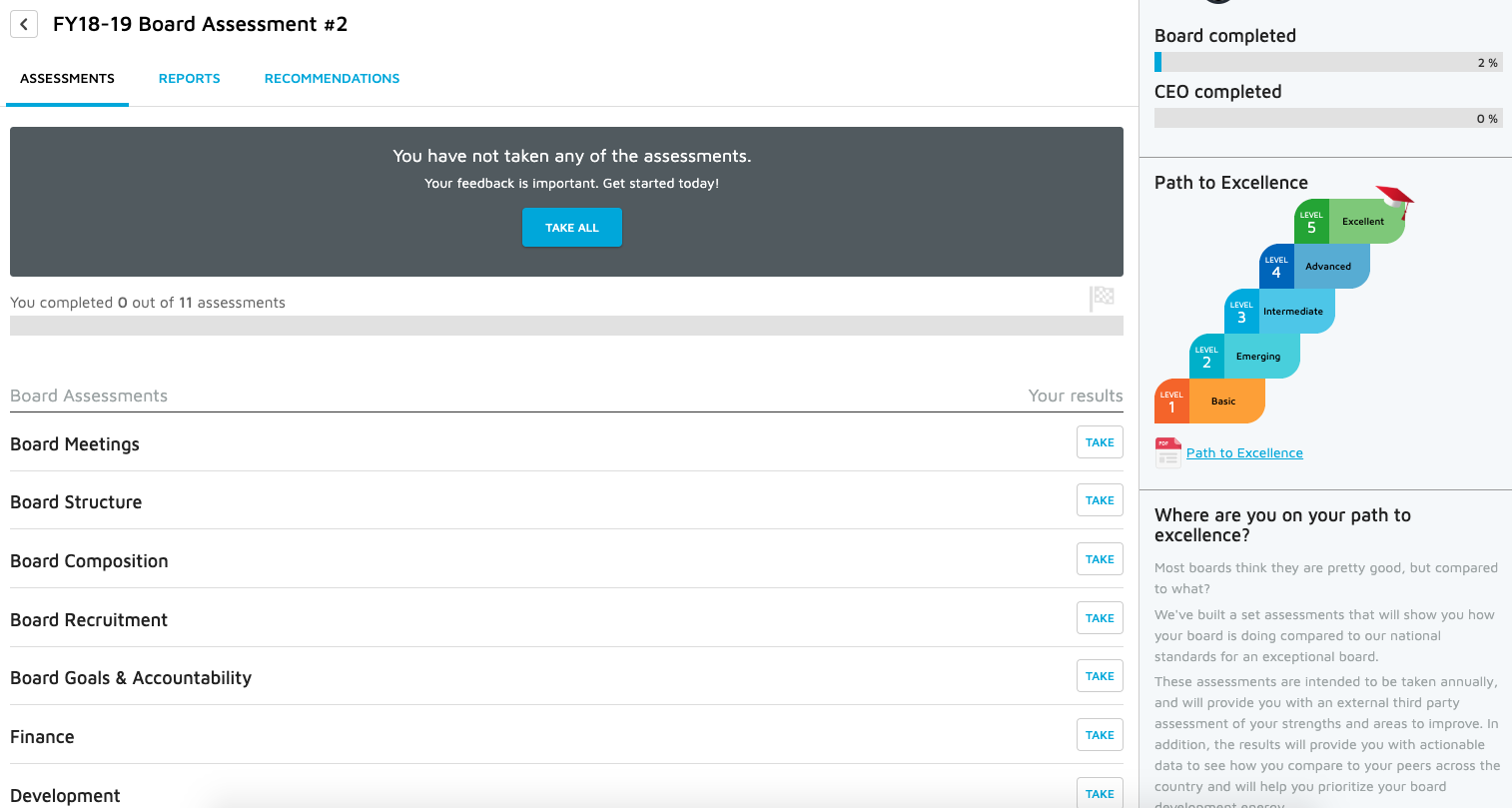 Assess your board to reach a higher bar
Measure your board overall — and each trustee's individual performance.
Our comprehensive tool assesses your strengths and areas to improve.
Along with your results, you receive recommendations of the right actions to take to improve, based on the data — not your best guess.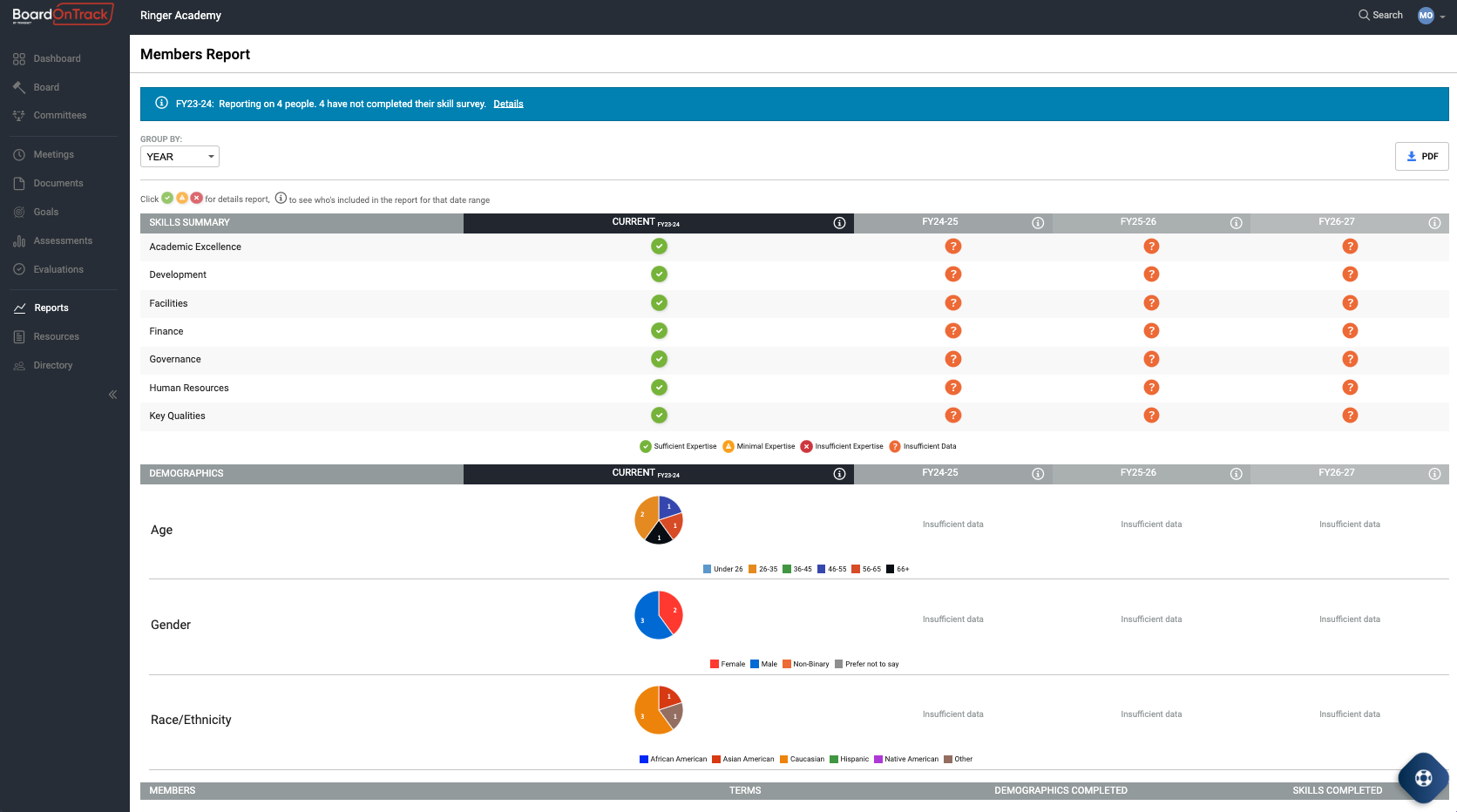 Recruit trustees strategically
See the future of your board's recruiting needs, and what you've got right now.
It's all tabulated and quantified for you and visible at-a-glance in a three-year recruiting roadmap.
You'll see how your board is built today. And see how it'll change over time, year over year, as trustees rotate off the board, taking their skill sets with them.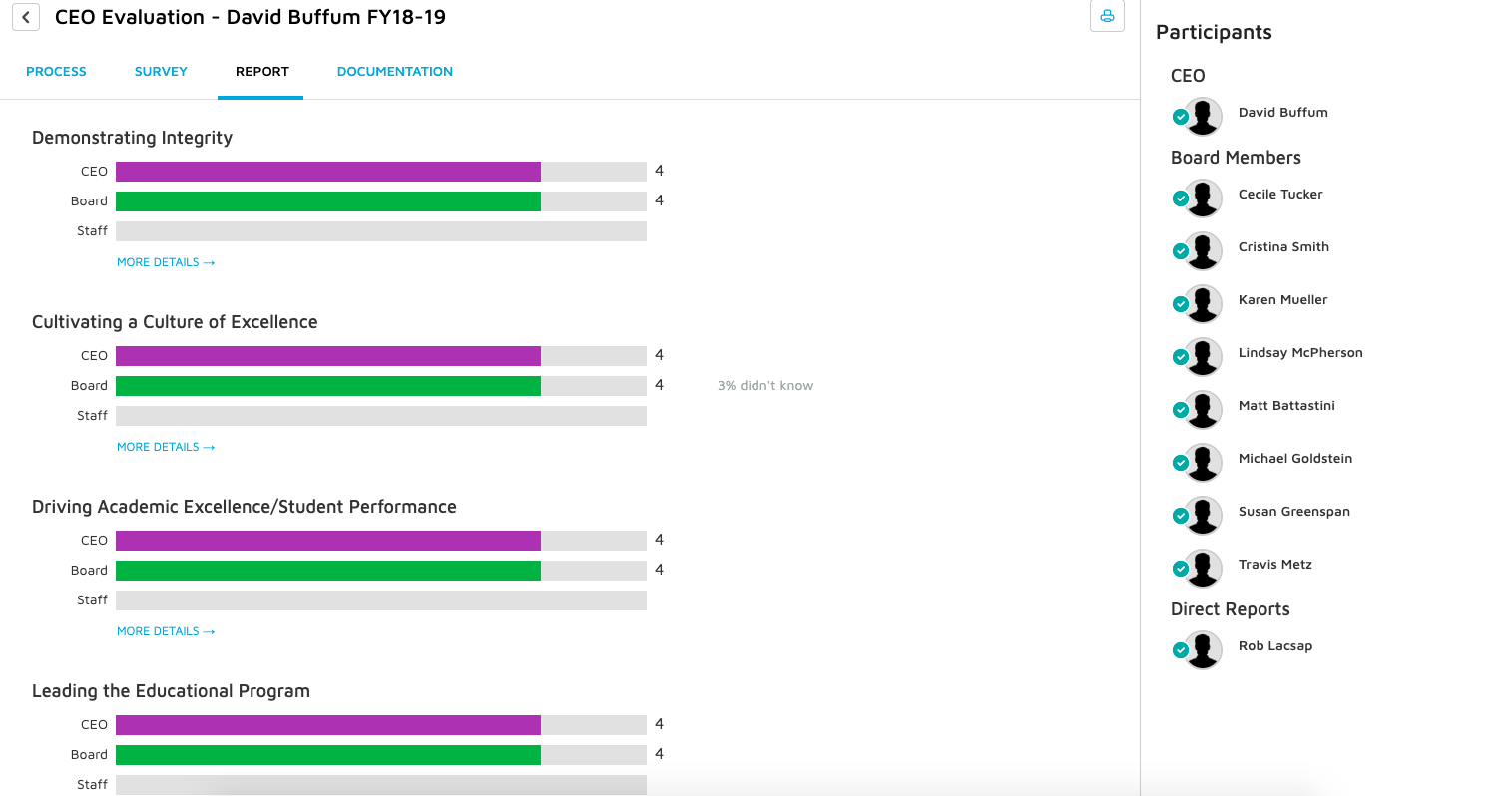 Evaluate your CEO and track their progress over time
Measure your CEO's performance across the key areas we've defined that are vital to a charter's success. And customize the evaluation tool to fit your needs.
Gather input from your trustees, key staff, and your CEO themselves to come up with an aggregate score for each key area.
And easily compare back to evaluations, year over year, to know you're moving in the right direction.