Charter School CEO Support and Evaluation
Our evidence-based, year-round approach relied on by hundreds of boards and CEOs nationwide
Supporting and evaluating your chief executive is among the most important functions of any charter school board. It should not be an afterthought.
Our year-round charter CEO evaluation cycle allows you to get a bead on how your partnership is doing and touch points throughout the year and then the end of year evaluation.
And our best-in-class CEO evaluation tool is the only executive evaluation tool built solely for charter school leaders. It's a true game-changer for CEOs and their boards.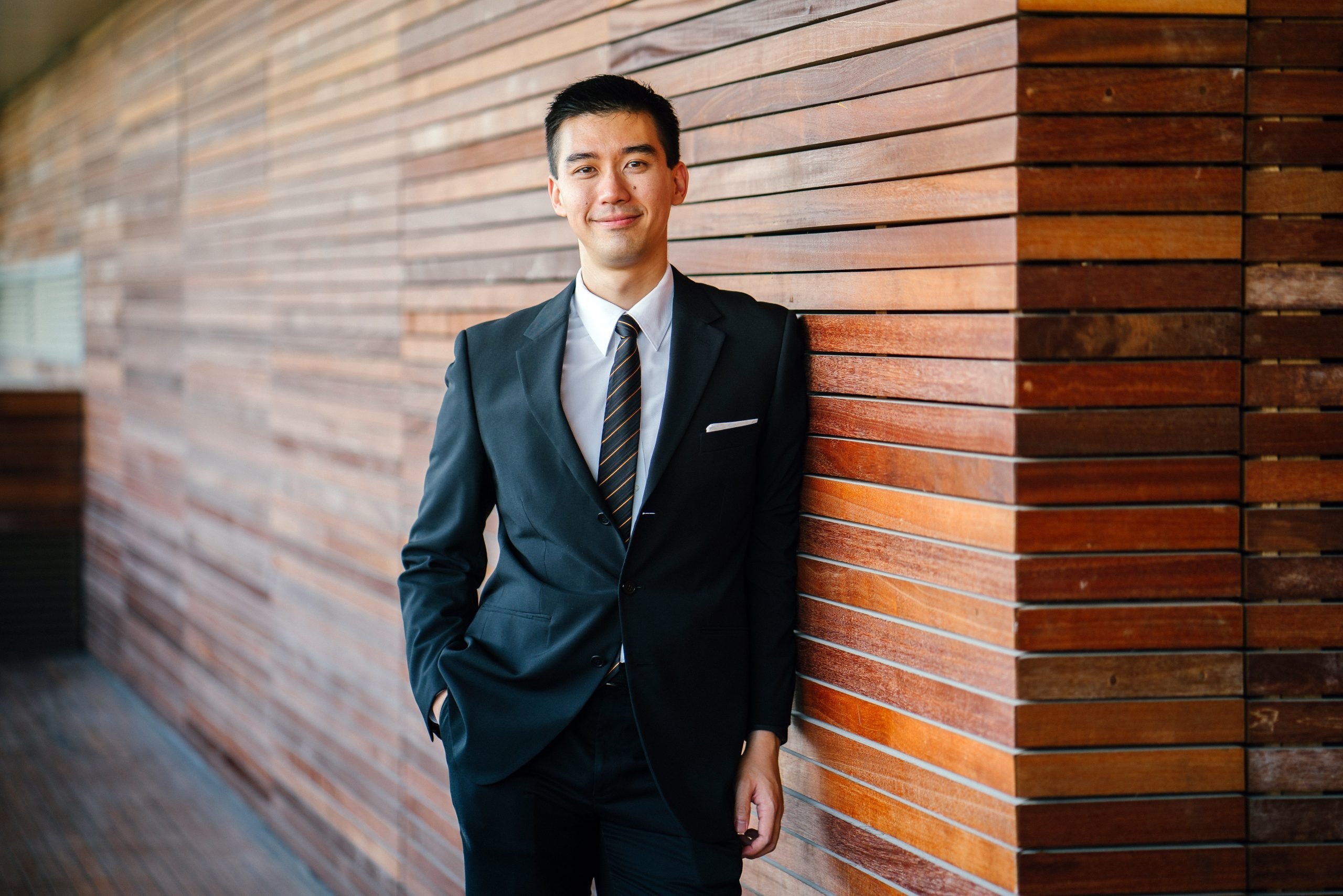 Give your CEO what they want most.
Effective leaders actually want their board to evaluate them.
The right CEO evaluation process can be a major boon to CEO performance.. And, ultimately, that contributes to a stronger organization.
Charter school leaders spend a huge amount of time training, coaching, and supporting their staff.
They want the board to do the same for them. Celebrate their successes. Highlight their growth edges. Define the high bar.
"Before, we didn't have a CEO evaluation process. It was just, 'You're doing a good job.' Now, we have an established process. I feel reassured that it's going to happen every year. I feel good about it. The board feels good about it."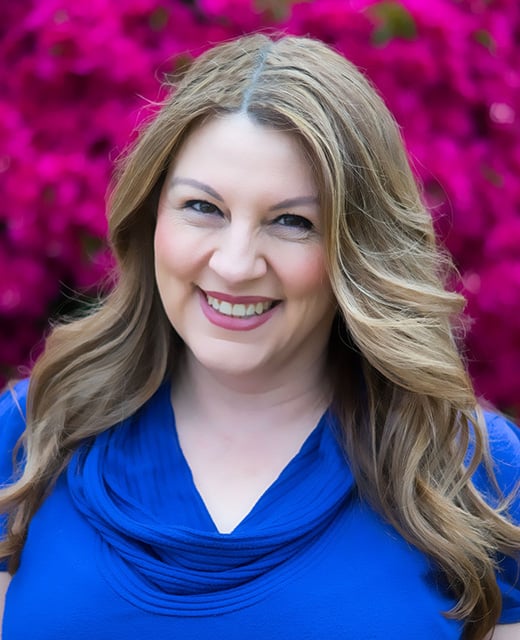 Frances Teso
Founder & CEO, Voices College-Bound Language Academies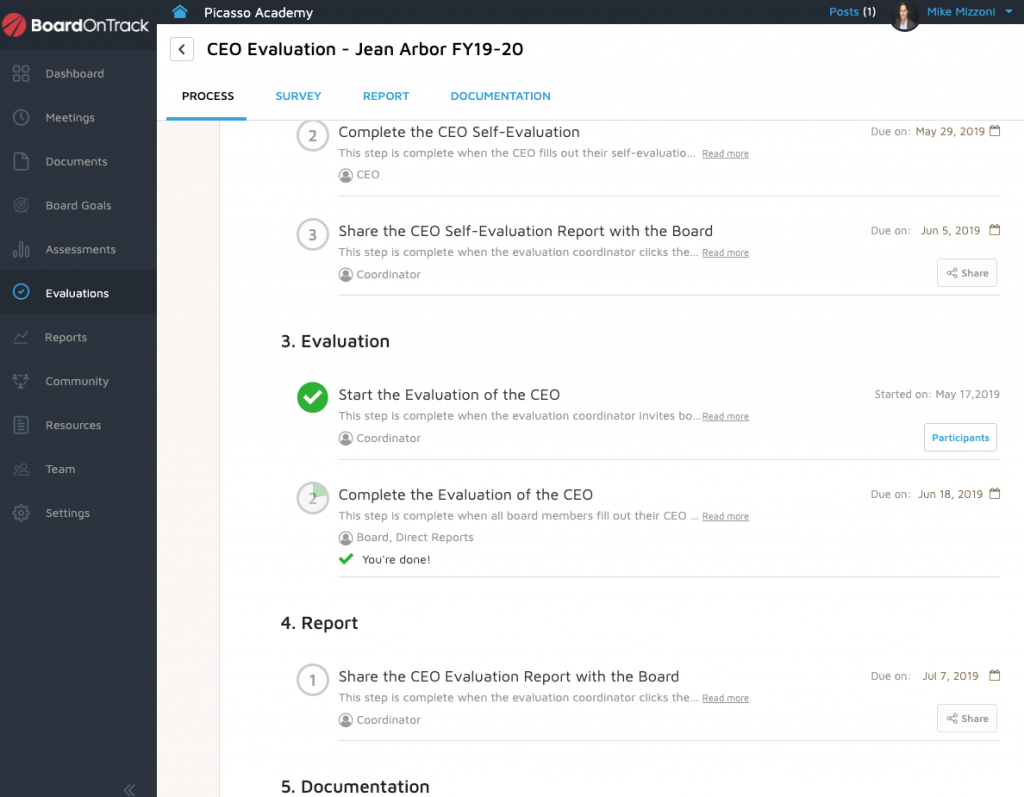 DON'T MAKE IT UP AS YOU GO.
With a proven evaluation instrument built right into BoardOnTrack, the charter leader evaluation process becomes simple and straightforward.
You'll be guided through a process designed with the combined wisdom of the hundreds of charter boards we've worked with over the years.
And, the right elements are customizable to fit your school.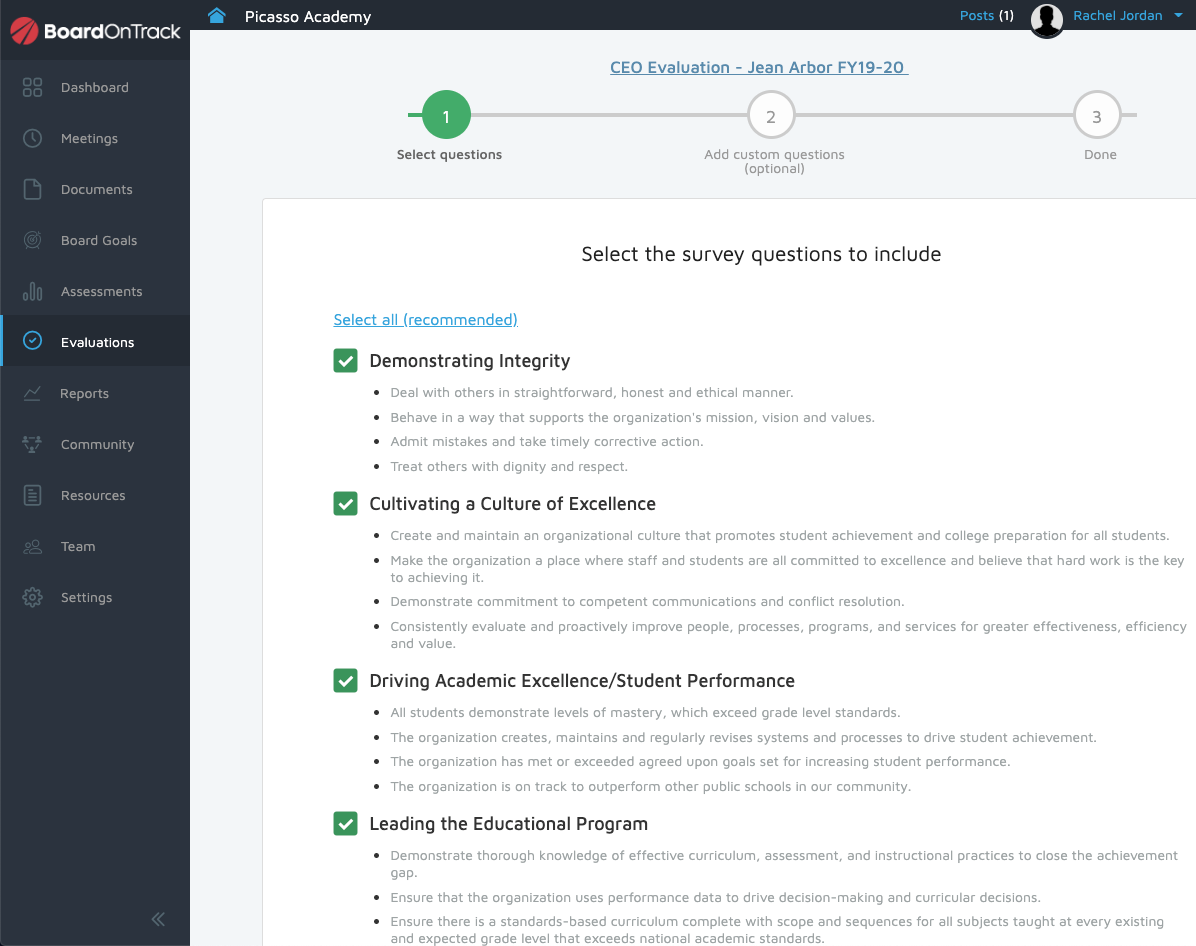 Measure the right things, with the right people's input.
Our survey covers the key performance indicators that we recommend any charter school leader be evaluated on.
Still, you can choose to exclude the sections that don't apply or add your own custom questions.
The platform will guide you through the right steps to gather input from your trustees, certain staff, and your CEO themselves.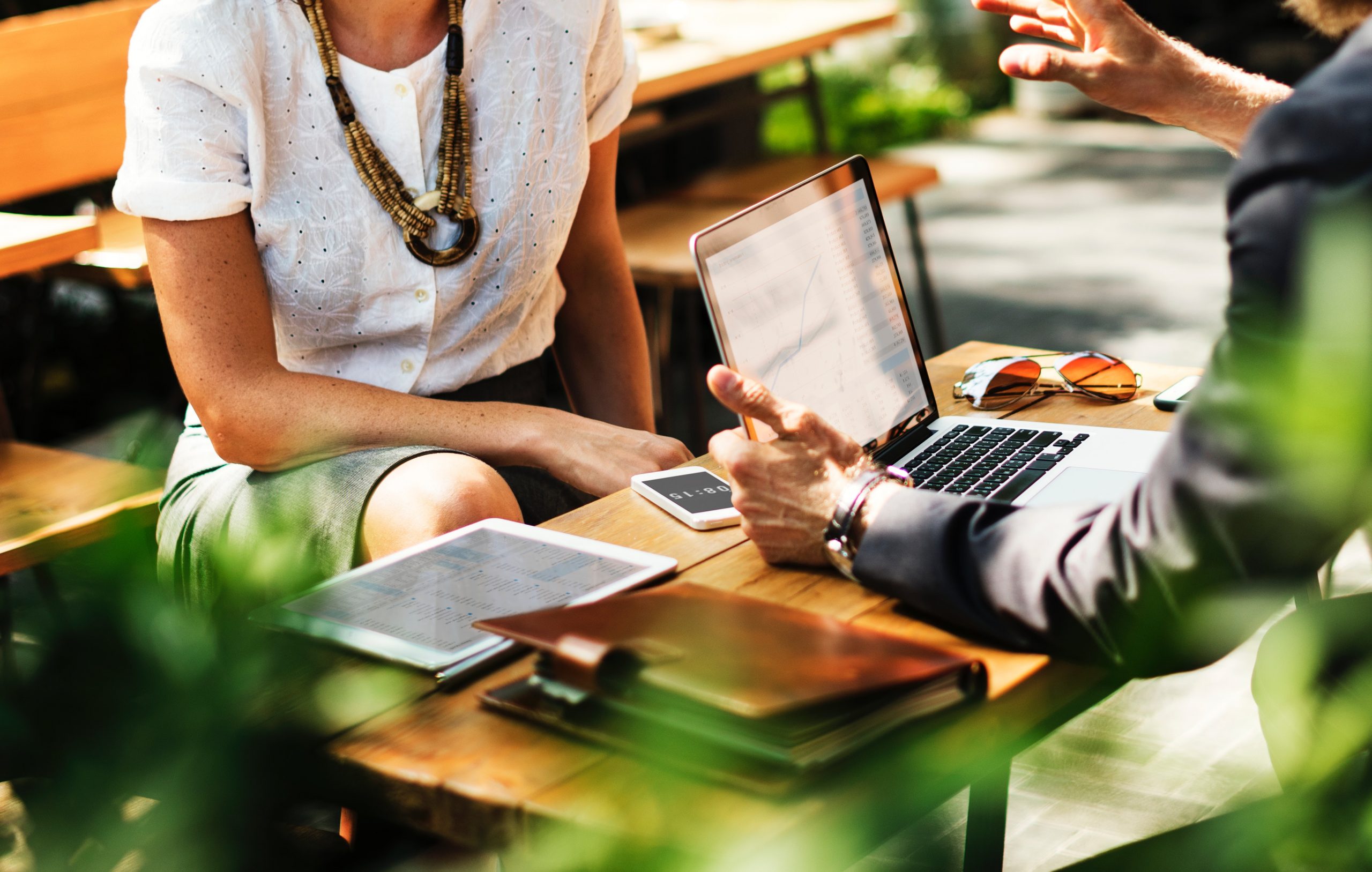 Build deep documentation that compounds, year after year.
Your CEO evaluation becomes far more actionable when you can aggregate and evaluate the data.
With BoardOnTrack, your robust yet simple report is generated for you.
View and share the results simply within the platform. Or print a beautifully formatted report of the anonymized, aggregated data –to paper or PDF
"We use the CEO Assessment for our ED. It is right on point, out of the box. All I have to do is launch the feedback tool. This includes feedback from the leadership team, the board, and a self assessment from our ED."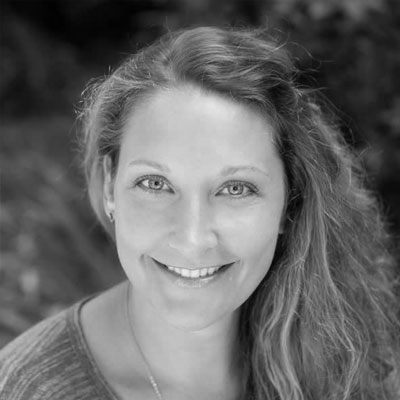 Lia Santos Chair
Board Governance Committee Atlanta Neighborhood Charter School
Webinar: Succesful CEO Evaluation
Feb. 24 at 4pm ET: Learn how to run an evidence-based evaluation that supports your CEO and strengthens your partnership