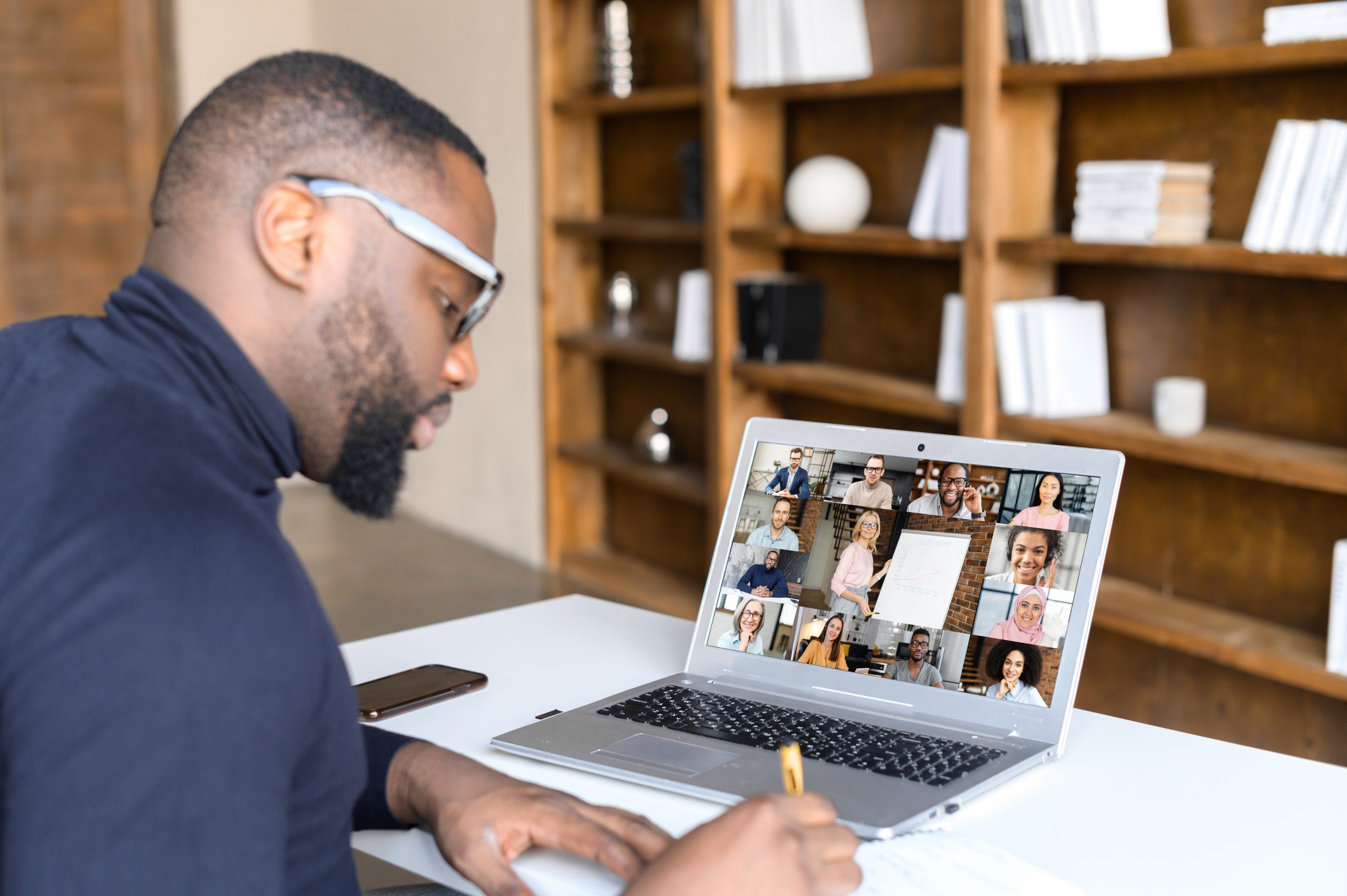 What Should Be On Your Charter School Board Retreat Agenda
Your charter school board retreat agenda should focus on maintaining and improving your governance capabilities, as well as strategically contributing to your charter school's success.
These important board retreat agenda items help the board maintain its work as a governing body and a strategic partner to the CEO, while also clarifying how it'll improve its governing capabilities in the coming year.
The Three Types of Agenda Items to Cover
1. Building board members' connections to each other and to the mission.
At a retreat, board members get to know each other (especially new board members). And this is a chance to enhance your board's culture, with intentionality. Talk about it. And leverage your CEO's expertise in establishing organizational culture.
Your retreat is a chance to reorient your board around why we do this work and why each board member is so critical to that mission.
Do your icebreakers, and do so intentionally. The most effective retreats are the ones that get board members talking and up and active kind of right at the beginning. They set the tone that the board isn't just here to sit and listen, but to actively engage with each other.
Reflect on your successes and appreciate each other. Take a moment to appreciate all the great work that's happened over the course of the year, to recognize how far your organization has come, and to value one another.
Discuss board culture and expectations. What do you want your board culture to be? What is expected of each board member?
Boost your board-CEO partnership. Make sure each board member connects with the CEO, and that your retreat really supports this partnership.
2. Board training or professional development.
Continuous improvement and development for your board is so critical to effective governance.
This might include governance best practices, open meeting law training, or how to use BoardOnTrack's latest features.
Your retreat is a big opportunity to step back from the day-to-day and get the training you need, and get the board education that'll help you govern effectively.
Some typical topics are:
Compliance (Open Meeting Law, Ethics, etc.)
Instructional model
Ambassadorship
Managing the governance-management line
Using BoardOnTrack to its fullest
If you incorporate live board training into your retreat, you might invite:
A key staffer to discuss an aspect of the organization such as the special education program or the board's role in your remote learning plans
A representative from your authorizer or state association to provide an update about the legislative agenda
Your legal counsel to provide Open Meeting Law compliance training
Your BoardOnTrack Governance Coach to facilitate a session specific to your board's assessment results, governance priorities, or BoardOnTrack membership
Balance this time against the important strategic agenda items
A board development session can be useful and might help break up a long day. But keep the majority of your retreat focused on substantive conversations that can only happen productively in a retreat setting. This is even more important if you're breaking your retreat up into multiple sessions in order to host your retreat remotely.
Continue providing your board with development opportunities throughout the year.
Your board's learning shouldn't happen only at the retreat. Your Governance Committee should continue to facilitate board development throughout the year.
3. Governance strategy and planning.
The primary value of a board retreat is to allow your board to dig deep into strategic conversations that can't happen during regular board meetings.
This is an opportunity for your board members to roll up their sleeves and really dig in and have conversations that are forward-looking.
Talk about where we're trying to go as a governance team and as an organization.
So much of your regular board meetings are about the monthly or quarterly reports, what's happened recently, or planning in the near-term.
But at your retreat, you'll take a wider view. Think about that one view in terms of a potential agenda topics. I've kind of organized them into those three three essential buckets.
You might do some breakout sessions for committees or as a full board on topics such as:
We'll explain each one in-depth below.
Your Charter School's High-Level Priorities
How will you meet and exceed your charter promises?
Your charter agreement with your authorizer spells out a set of key charter promises your organization is on the hook to deliver.
Deliver on these promises, you get to keep your charter. Fail to meet them, your charter could be revoked or renewed with conditions.
Each year, the board must understand what you promised to deliver and how close you are to making good on those promises.
But in most cases, these promises represent the floor — or the baseline — of what it means to be a successful organization. But charter schools exist to achieve excellence, not the baseline.
A retreat is a great time to define excellence for your organization. What does merely successful look like? What is your vision of wildly successful? What would it take to be wildly successful?
Where are you headed as an organization?
Your retreat is a time to look at the big picture, the larger vision for the organizaiton.
For example: Are you going to continue being a specialty art school or should you expand? Are you going to be a middle school only or are you going to expand into a high school and the elementary school?
Major strategic questions like these are best explored at your retreat, rather than regular board meetings.
What impact has the pandemic had, and what will that look like in the coming year?
Also consider how COVID-19 has changed the way you consider these questions. The board and CEO might need to get aligned on how our changing reality has impacted your responsibilities, definition of excellence, and overall organizational priorities.
Results of your board assessment
Where are you headed as a board?
Most boards assume they're working pretty well. But they have no basis of comparison and are relying on assumptions.
Charter schools rely on data to deliver exceptional results in every area of the organization. The board should be no different.
Your board assessment defines, with data rather than assumptions, you board's strengths and areas to improve.
Each board member — and your CEO — should complete your board assessment before your retreat. That way, you're ready at the retreat to discuss the results and next steps.
BoardOnTrack's complete, online board assessments provide rich data on your board's strengths and areas to improve.
And, BoardOnTrack's assessment results define exactly where you are on the path to excellence, the charter school board governance capability maturity model we've defined through our work with hundreds of boards.
Whether you use BoardOnTrack's board assessments or another tool, dedicate time at your retreat to discussing your board's assessment results and deciding how the data will inform the board's work in the coming year.
The Board-CEO partnership
What's working? What does the CEO need from the board? What policies and practices should change? How well does each board member truly understand the CEO's role? What's changed about the governance-management line since you last discussed it?
This conversation should be led by your CEO Support and Evaluation Committee. And if you don't have one, an outcome of the conversation could be deciding the steps to establishing one.
If you haven't yet finalized your CEO's goals, as part of your annual CEO Support and Evaluation process, your retreat can be a time to do so.
And if you have finalized them, your retreat can be a time to ensure that everyone on the board understands the CEO's goals and how they'll be measured.
Also, if you didn't cover succession planning as part of your CEO Evaluation, you might do so during your retreat.
Ensure that you have an updated CEO job description that accurately reflects the role as it is today, that your CEO has a clear succession plan, and that your organization is prepared for either a sudden or planned departure of your CEO.
Your Charter renewal
Depending on where you are in the life of your charter, you might need to dedicate a large part of your retreat to gearing up for an upcoming renewal.
Board Recruiting, Succession Planning, Structure, and Composition
Make the board is set up for success to lead the organization.
Succession planning for the board is on most people's minds right now, especially board chairs. A retreat is an ideal place to take on this topic, especially in connection with your discussion about recruiting.
A strategic recruiting plan will take into account your needs to build a deep bench to support board leadership succession plans.
If you're using BoardOnTrack, you'll have a three-year recruiting roadmap to refer to during this conversation. You'll easily see what skills or demographics gaps your board has today, as well as how those will change over the next three years as people rotate off the board.
And as you think about board recruiting, consider how the board will incorporate diversity, equity, and inclusion into its recruiting, orientation, and succession planning. BoardOnTrack's recruiting roadmap gives clear visibility into your board's demographics to help you have this conversation based on data, not assumptions.
Form should follow function here. Your discussion on board structure and composition should be informed by your board goals and the results of your board assessment. Committees should be structured to help the board accomplish their top priorities.
Completing an annual CEO Evaluation can also be a useful tool for thinking through board structure and recruiting needs. For example: BoardOnTrack's CEO Evaluation tool can reveal areas where the board admits it doesn't have enough visibility or the right knowledge and experience to accurately or adequately answer the questions.
Structure the board for the year ahead to ensure you maintain the visibility you need to provide proper oversight and support of your CEO.
Board Goals and Accountability
Every charter school board should have a set of clear, measurable goals. These goals should spell out how the board will add value to the organization.
Your retreat is the perfect time to set those goals.
The board will also decide how they'll hold themselves accountable to meeting those goals.
And what they'll do to ensure the right board structure and committees to actually do the work to achieve those goals.
This is another area that's normally led by the Governance Committee, with input from each Committee as they translate overall organizational goals into committee-specific goals.
Ideally, your CEO will weigh in and help craft or finalize your board's goals. Your CEO can articulate the most important things the board can do to advance the organization and be their strategic partner.
Consider assigning each board member to take our free board goals email course in advance of your board retreat. This will ensure everyone's prepared to make the most of your goal-setting session.
Annual Board Calendar
A retreat is a great time to establish your board's calendar for the coming year.
It may seem daunting, but you really can map out all the board meetings, committee meetings, and other essential dates.
The clearer the board members can be about the workload and specific dates, the more likely they will be to meet agreed-upon timelines and expectations.
Strategic Planning Agenda Items Specific to Your Board
While these are the key strategic items every retreat should cover, your board might have additional items it needs to address this year.
These could include expansion plans, purchasing a permanent home or significant changes to the organization's mission.
Surveying your board could uncover unexpected topics. And it helps board members to feel heard and valued.
Build Your Board Retreat Agenda in BoardOnTrack
Whether you're using one of our built-in templates, building your agenda off of one of your own past agendas, or creating your agenda from scratch, BoardOnTrack makes the work simple and fast.
Share your draft agenda with your collaborators before you finalize it, while keeping track of whether your agenda is in draft, final, or packet-ready stage
Request others to provide supporting materials for the packet
Share the packet with the board for review prior to the board meeting
Attach materials to your agenda and BoardOnTrack will automatically create cover sheets for you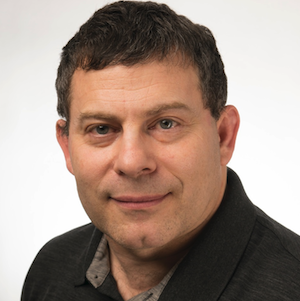 Sam Falk was the Chief Customer and Product Officer at BoardOnTrack and is based in Concord, Massachusetts.