Should you bring in an outside facilitator for your board retreat?
It's often better and more productive to have a professional board retreat facilitator. Here's why.
It's incredibly difficult to fully participate in a retreat while also facilitating.
If your CEO or a board member is in the role of retreat facilitator, you might miss out on their full contributions to the retreat.
Having an outside facilitator allows each board member and your CEO to participate fully in each part of your retreat.
An outside retreat facilitator can help with difficult discussions or a challenging board culture.
If your agenda is really heavy on tough discussions, or if you have a toxic board culture, you might need to bring in an outside expert to facilitate those hard conversations.
You might just know that, without the right external guidance, your retreat could go off the rails.
The really hard conversations can often be best facilitated by a disinterested facilitator. Because, within your governance team, there is no disinterested party — everyone's invested.
Who should facilitate your board retreat?
Your facilitator could be a staff member, a non-board committee member, a friend of the school, or a consultant.
What if you don't bring in an outside facilitator?
If you don't want to bring in an external facilitator, be very deliberate about assigning who will lead which agenda item.
You'll want to make sure that everyone truly gets a chance to participate.
What does it usually cost to hire a consultant to facilitate our board retreat?
Bringing in an outside facilitator can cost anywhere from $1,000 to $10,000. The consultants' fees normally include travel expenses, as well as services rendered.
How BoardOnTrack helps with board retreats
If you're working with a facilitator from the BoardOnTrack team, you'll have expert help planning your agenda in line with your board's goals and your charter school's priorities. This can be a major help in efficiency and time management.
But if you're a BoardOnTrack member, keep in mind that BoardOnTrack will also help with your retreat in several other ways:
1) Assess your board and each board member with our in-depth board assessment tools
2) Strategically plan your board recruiting and address board succession planning with your Members Report — a three-year board recruiting roadmap built on your board's unique data
3) Evaluate your CEO with our evidence-based CEO evaluation tool, road-tested by hundreds of charter schools nationwide
4) Make the results of your retreat actionable by entering the upcoming year's board and committee goals into your BoardOnTrack Board Goals Dashboard
5) Make use of the board development resources and training you have access to in the Resources hub inside of BoardOnTrack — as preparation for your retreat, or as follow-up throughout the year in response to the gaps identified by your assessment and in line with the goals you've set.
6) Get personalized coaching from your BoardOnTrack Strategic Governance Coach — in preparation for your retreat, or at any point throughout the year.
7) Make full use of all of the online governance tools you've got access to in BoardOnTrack to manage your board and committee meetings, comply with your state's open meeting laws, keep your board on track to meet its goals, and more.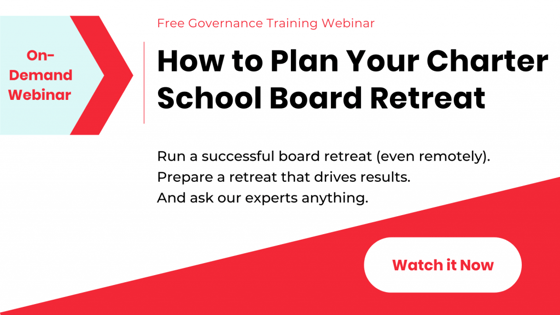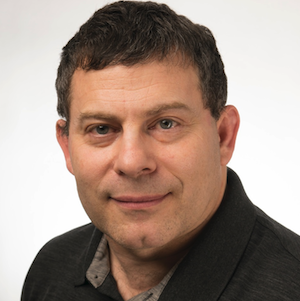 Sam Falk was the Chief Customer and Product Officer at BoardOnTrack and is based in Concord, Massachusetts.