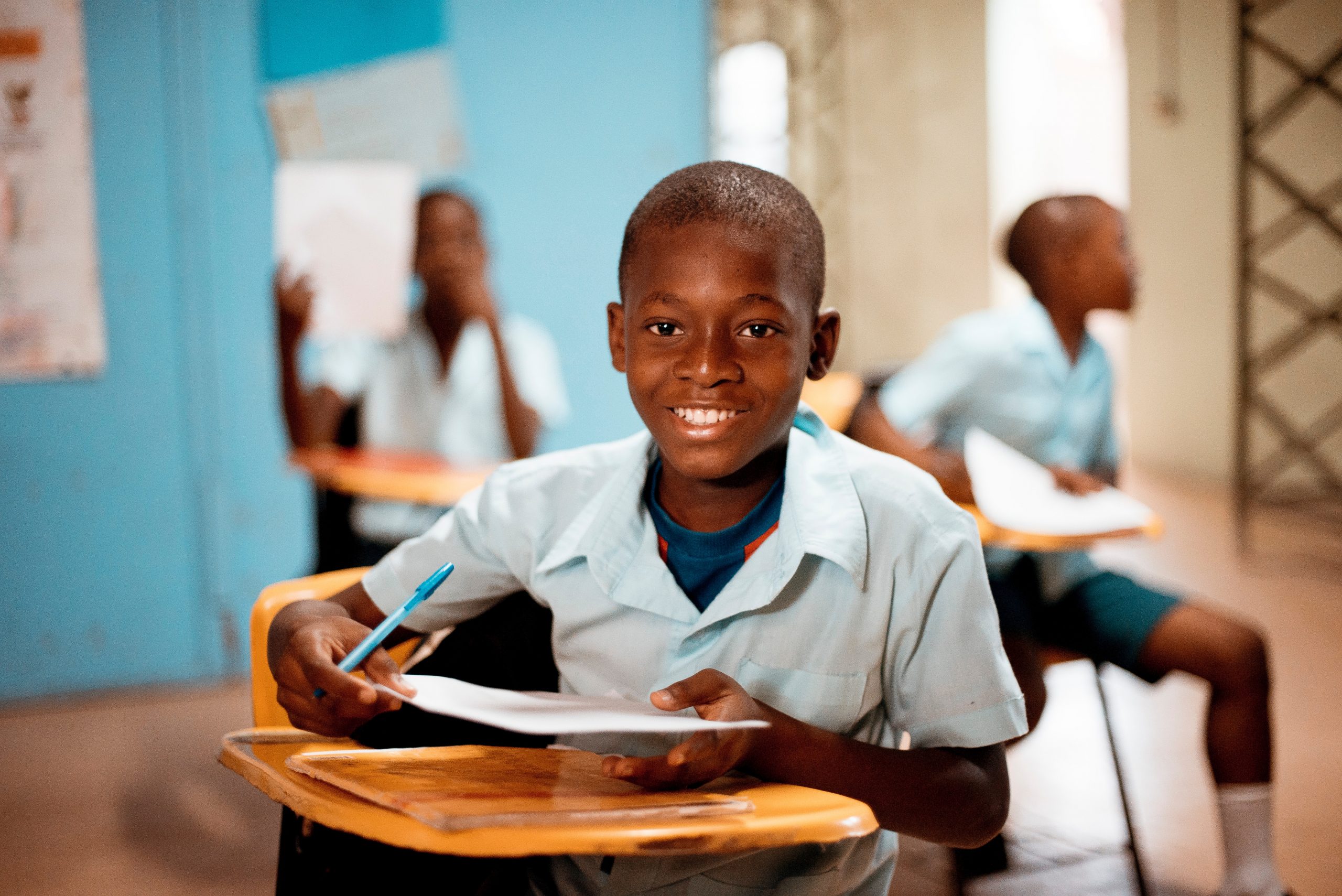 How Charter School Boards Should Contribute to Academic Excellence
There are so many results your charter organization is trying to deliver. But none are more important than academic excellence.
The students in your charter school deserve nothing short of excellence. We talk about your board and committees and policy because of the mission to produce great results for the kids who need you.
Here's how, whether you're a charter school leader or a charter board trustee, you can help your board contribute to meeting your academic excellence goals.
Your charter is a contract to increase student achievement.
Having a charter is one of the major strengths of charter school boards, as compared with any kind of a general nonprofit.
Your charter is a contract. It states very clearly the results you must deliver within a certain number of years. When you're granted that contract, and the freedoms and state funding that come along with it, you promise to increase student achievement.
And, to be clear, that contract is given to the board. It's not given to the CEO. The board must follow through on its contractual obligation ensure to deliver academic excellence.
Get acquainted with the key drivers of academic excellence.
Academic excellence is the heart of the business you're running. To govern well, the board will need to invest time in understanding the key drivers of academic success.
Most trustees are civilians. They're not educators. They don't know all the details.
So it's not that you need to be so steeped in the academics that you could be in the classroom, helping the kids actually learn the material. In fact, we recommend forming an Academic Excellence Committee that includes both non-educators and educators.
But, you do need to understand the key drivers and results of your organization's academic programs, in order to effectively make high-level governance decisions.
The board should be able to rely on their CEO, and potentially the leadership staff, to educate them appropriately. A BoardSavvy® CEO will play an active role in educating the full board in this area.
Understand what your charter promises to deliver.
You've made a promise to deliver academic excellence. And, if you don't deliver on the promises made in your charter, you don't get to keep your charter.
So, together, the board and CEO or school leader need to be crystal clear on the promises you've made to the authorizer who granted your charter.
Keep these promises top-of-mind throughout the year. Ask your CEO, or their designee, to put the key the charter promises into a simplified document for the board.
This should be something lay people can understand and absorb at a glance. List the top 10 to 15 things that, when you come up for renewal, are going to be looked at. Make sure they're front and center, for everyone on your governance team to easily see.
For reference, it's helpful to include in the document the page number where each academic achievement promise is stated in your charter or accountability plan.
Depending on the nature of your programs, there may also be mission-specific elements to include. You might be an Expeditionary Learning Outward-Bound school or a Montessori school, with specific statements in your charter about those foundational elements.
BoardOnTrack members can find a sample of this kind of document in the Resources section of the BoardOnTrack platform [members, click here to log in and be taken straight to the sample].
Define your high bar for academic excellence.
Your charter promises will be the minimal outcomes needed to keep your charter. But are your charter promises enough? Or are they merely a baseline?
Challenge yourself with this question: What's your high bar?
We understand that it can make sense to aim for doable results in your charter. You want to make sure you can knock it out of the park.
But, in many states, what's defined as enough to gain or keep your charter isn't really excellence. It's the minimum. In those states, just achieving the terms laid out in your charter wouldn't really be achieving excellence.
Of course, you're going to achieve the bare minimum. You're going to at least meet the terms in your charter. But you want more for your kids than just the basics.
What does academic excellence mean for you? What does it look like?
Test scores are important. But what else is excellence in your organization? What do your graduates take with them into the world, besides the test scores?
Perhaps you've set a goal that all of your scholars will get into competitive four-year colleges. Or they'll have meaningful work experiences before they graduate.
Get specific about your vision, translate that into measurable outcomes, and hold yourselves accountable. But don't do it in a vacuum. Here's how…
Create annual academic goals that map to your vision of academic excellence.
First, the CEO or school leader will develop a set of annual academic goals. These goals should be time-bound and measurable. They'll present them to the Academic Excellence Committee for discussion. Then, the finalized goals and timeline are brought to the full board for approval.
Start with the level of success achieved in the preceding year. Then determine where you can be by the end of the upcoming year.
Keep in mind that some academic goals can certainly be reached in a year, while others might need to be broken out into multi-year plans.
Say you're a high school, and when your kids enroll, they tend to be way below grade level. They're looking to you to bring them up to their grade level — and beyond. This might not be a simple one-year goal. You're going to need a multi-year improvement plan, to get the kids up to grade level. You want to be clear about that with your board.
The CEO and board work together to set the organization's measurable goals for academic achievement. You examine the data together. And you make data-driven decisions, together.
Work in partnership towards achieving your vision for academic excellence.
The board-CEO partnership is central to every aspect of the charter board's work. But, quite possibly, this is no more vital than in the area of academic excellence.
As you work towards achieving your goals, the CEO needs to feel that the board can and is adding value here. The board needs to complement the work of the CEO, as well as that of the full academic team.
They shouldn't duplicate the work; they should contribute. If your board has developed a strong understanding of the academic excellence key drivers, your charter promises, your vision for academic excellence, and your specific goals, you're well on your way to working in partnership to achieve your vision.

Utilize BoardOnTrack's library of resources to get your work going.
We've developed an extensive library of free charter board resources and tools. Many are accessible even if you've not yet started your BoardOnTrack membership.
You have to be an expert if you know what questions to ask. Grab this list. Bring it to your Academic Excellence Committee meeting. And talk it through.
Utilize the skills inventory in BoardOnTrack
If you go and do that skills inventory for someone on the board, usually the management team puts in the term limits and then you ask all the trustees to look in their profile and just check what skills they have. There's a section about academic skills, but also finance and everything. Have them fill out all the skills and it spits out a lovely three-year board recruitment roadmap. And you can drill in a little bit more on the academic skills that we see necessary for this committee. And then ask yourself, do I have the right skills and do I have enough bench strength? And when our people rotating off and it'll help you, uh, think about how to, how to build out your team.
Join the next live demo to see how BoardOnTrack has simplified strategic board recruiting, committee functioning, and overall board engagement.

With years in higher education, board governance, law, and state and local politics, Mike provides leadership and governance training to BoardOnTrack's members.