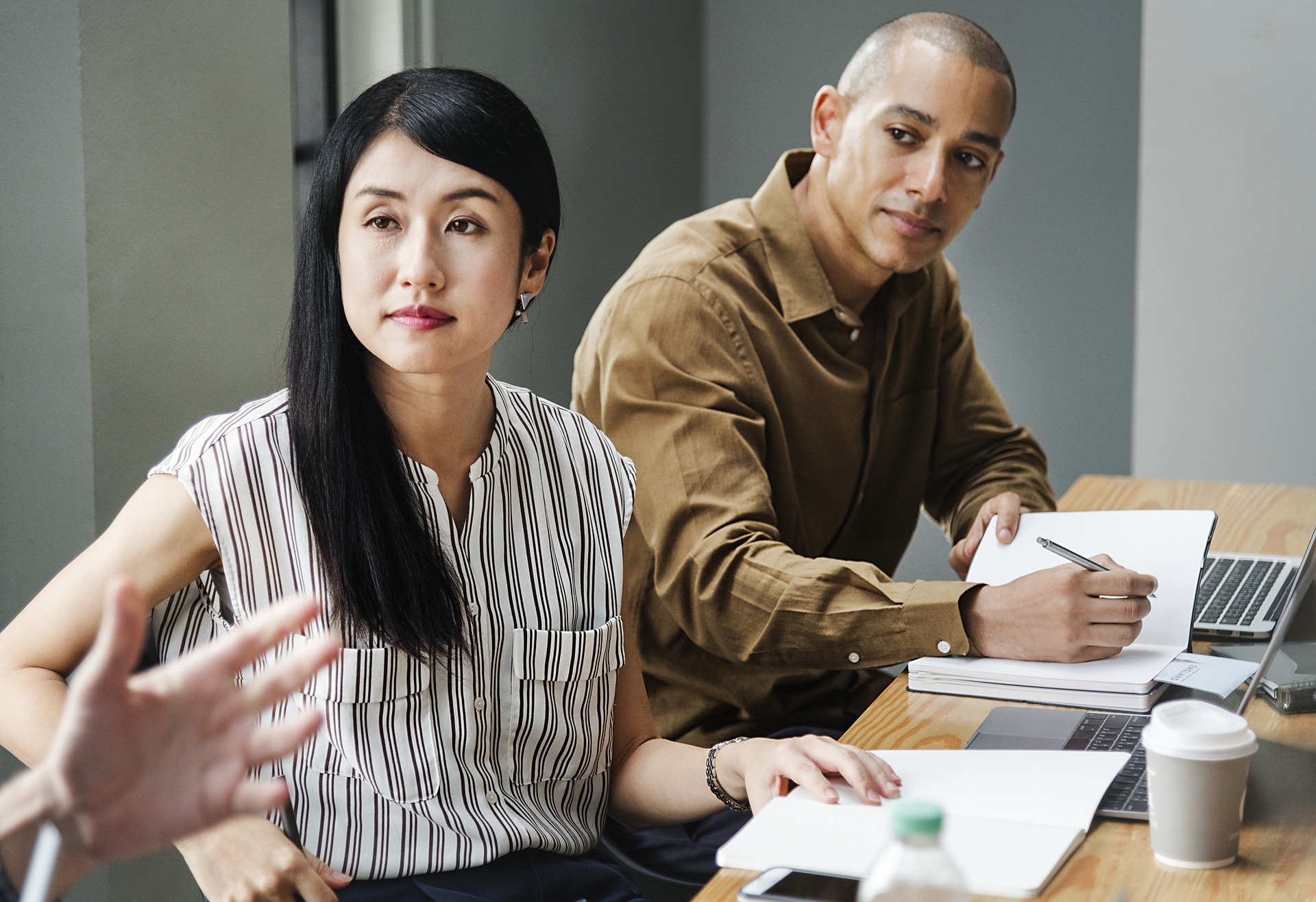 4 Most Common Questions About Setting Board Goals
It is essential that your charter school board sets goals.
You know there's a place that you're trying to go. You're doing your best to navigate the maze of options in front of you. And still, you're not sure you're making any progress.
Every charter school board needs to set goals every year.
With goals in place, your board can set and maintain a focus on what matters, foster a sense of team collaboration, and measure your progress.
Having worked with hundreds of charter school boards across the country, we've compiled the top 4 questions asked when trying to set strategic goals.
---
How many goals should our board have?
When is the right time to set board goals?
Should we share our board goals?
What's the CEO's role in setting board goals?
---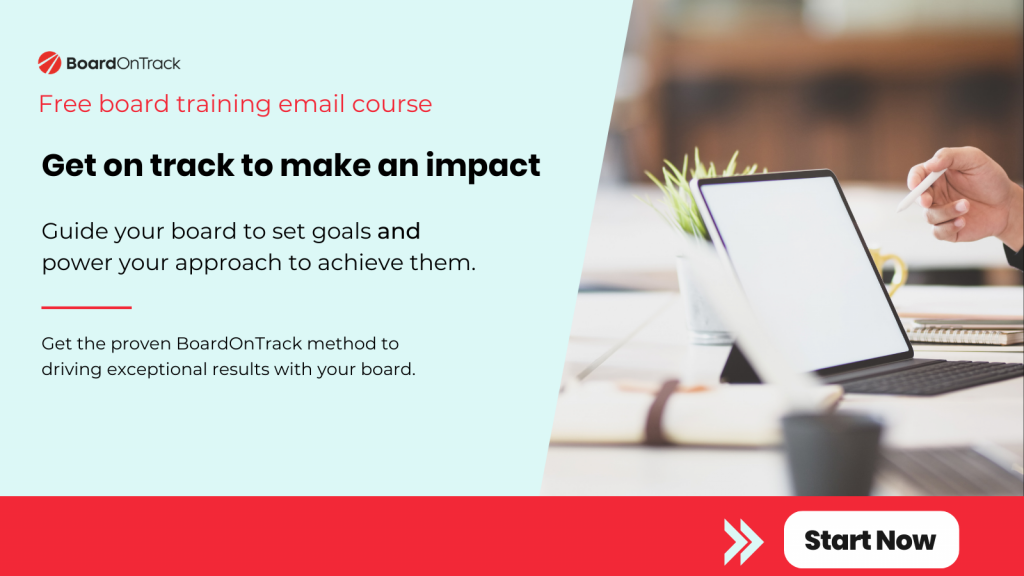 1. How many goals should our board have?
At a minimum, we recommend having 3 – 5 goals you work on each year. What's more important than quantity, though, is to find the right balance for each board.
Some boards that are well-oiled machines may have a higher capacity to manage the workload than others. These boards may have the capacity for 3-5 goals for each committee.
Active committees are the engine of every high-functioning board. Goals specific to each committee helps ensure that each committee does meaningful work between board meetings to keep the board on track to make a real strategic impact for your charter school.
2. When is the right time to set board goals?
If your board doesn't have active goals influencing your work and keeping the team on track to meet and exceed its charter promises, then there's never a better time to start than now.
Goal setting should become an annual cycle aligned with the school year.
Ideally, your board will get into the habit of setting goals over the summer during an annual summer board retreat. Defining your goals before the school year start is the best way to maximize the value of having goals.
Learn more about leading a results-driven board retreat.
3. Should we share our board goals? Who should we share them with?
Your goals are your board's internal guideposts. But they're also a public statement of the board's priorities. So, be open and transparent about your goals, even making them public to be viewed.
We advise members to fire up the BoardOnTrack platform during board meetings to discuss goals. And that means anyone observing your meetings or reviewing the minutes will be aware of them.
This transparency will help to keep your full team accountable to each other and the broader stakeholder groups. And it's another reason to think through goals from start to finish and make sure they're SMART. Otherwise, there's the risk of overly ambitious goals.
It's also worth pointing out that virtually anything public boards create, including their goals, are public records subject to public records requests. Boards should always operate under the impression that their goals will be made public (if they haven't already) and develop them accordingly.
Learn more about how we help simplify open meeting law compliance.
4. What's the CEO's role in creating and implementing board goals? Who else participates in creating and developing board goals?
The CEO's role in creating and implementing the board's goals cannot be understated.
Ultimately, the goals will be approved by the board. Still, there are roles to be played by the trustees, non-voting committee members, CEO, and some staff, in setting and implementing the board's goals.
In short, the development and eventual success of the goals will rely on a full governance team. Your governance team includes the board, CEO, and any C-suite or other staff who support the board and its committees.
The CEO and C-suite staff are the keepers of most of the data and expertise related to what needs to be done and when. For both the charter-specific metrics and any other organizational goals that make up the long-term vision of success, there will be major roles for both the CEO and her team and the board and its members.
Learn more about strengthening your board-CEO partnership.
Board goals help you stay on the path to keep the summit in your sights.
Instead of just focusing on avoiding the cracks and stones that might trip you up along the way.
Your board's goals help you understand where you're going today, tomorrow, and for the rest of this year.
Whether renewing your charter, connecting with the community, or making the case to potential funders, you can show that you're on track because your board's goals are on track. Learn more about goals in this previous blog post, Your Board's Goals Are Your GPS to Success.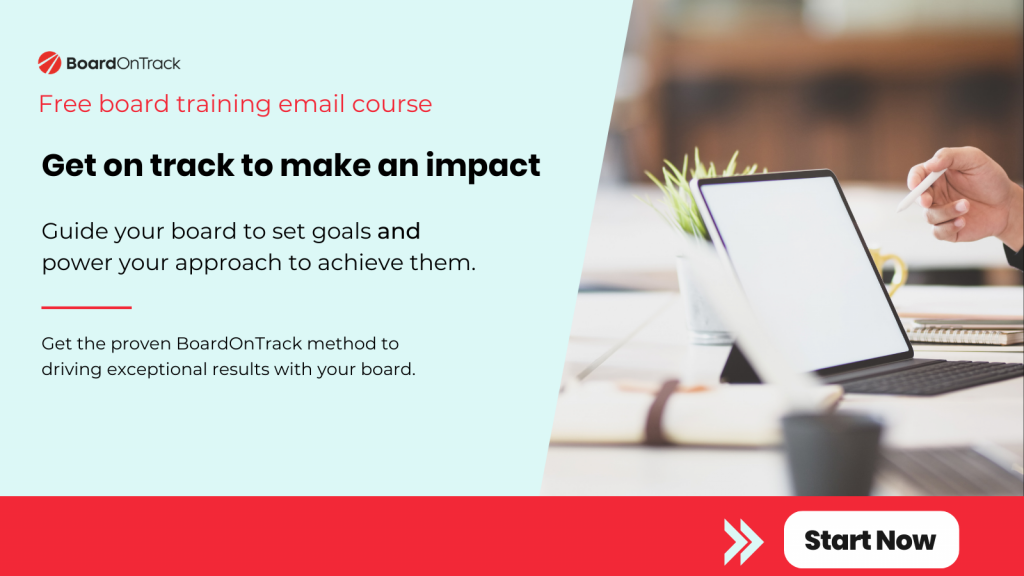 With years in higher education, board governance, law, and state and local politics, Mike provides leadership and governance training to BoardOnTrack's members.